Ask and it will be given to you; seek and you will find; knock and the door will be opened to you.
Matthew 7:7
Been thinking about the progression of

Ask

,

Seek

,

Knock

in the above passage of Scripture. Can you see it too?
A. Ask. When we're lost, and not sure which way to go in order to get to our destination, we generally ASK someone who does know the way, in hopes of them sharing their knowledge and pointing us in the right direction.
S. Seek. This is after we've ASKED for the directions, and now we're on our way. . or as Strong's puts it: "to go about, endeavor. . . "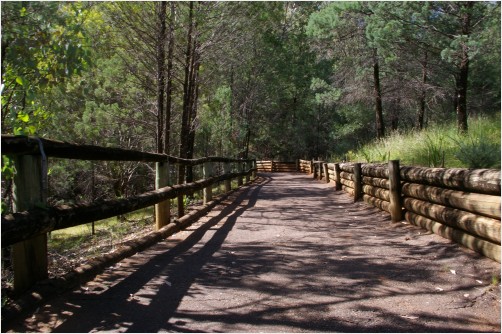 K.

Knock. The final step. First we were lost, and then we asked for directions; after that, we began to seek (or "go about") on our journey to our destination. Now we've arrived, and we just have to "knock" on the door.
The next verse says, "For everyone who asks receives; he who seeks finds; and to him who knocks, the door will be opened."

This makes sense, doesn't it? In order to receive, you must first ASK. Then what will we do with the directions we've received? We will seek to follow them, right? We better seek, or that's the end of our quest. When we continue to seek (and endeavor to follow the directions), that's when we will FIND what we were looking for: which is our destination. Once we arrive at our destination, we must not just stand there, on the outside, but we must KNOCK on the door. . .and God says it will be opened unto us. Even after seeking and getting closer to our destination, once we arrive, we must still knock on the door. This implies a continual process, a gradually "getting closer" to our destination, until it's opened to us.
The gradual process of Asking, Seeking, Knocking, requires increasing faith on our part. I can finally arrive at the door, but become afraid to go ahead and "knock on that door," because of a lack of faith. I might begin to worry, "What will happen? Will He even open the door?"

I wonder how many times I've arrived at a door that I sought, but because of a lack of faith, I never knocked, and that's why it was not "opened unto me."

Doubt keeps doors closed.
We can be "lost" in so many different ways. Of course, to be lost in the ultimate "spiritual sense" is to be headed in the wrong direction~our final destination will be eternity in hell, forever separated from God, if we're lost in our sin. Are you this person, lost and on the road to hell? You must ask someone who knows THE way to get to heaven, and do it now, before it's too late. Jesus said,

"I am THE Way, THE Truth, and THE Life, no man comes to the Father, except by Me."
John 14:6 Since Jesus is THE Way, Seek HIM.
Even for us who are already saved, there are times when we can feel as "lost as ever." Maybe we need guidance regarding an important decision, or just with the challenges that life can bring. Let's remember to A.S.K. Ask God. He certainly knows the answer, because His way is always best. Seek His wisdom, seek His way, continue on "going about" His business in your life. Soon you'll have the destination in sight, and don't stop there. Go on and knock. He will open the door of opportunity for you.
God the Father has already opened the door of heaven to us through His only begotten Son's shed blood on the cross. Surely He will continue to

open the doors

of

increasing wisdom

,

strength

,

comfort,

understanding,

knowledge

,

opportunity

and

spiritual growth

on our behalf . . .if only we'll just A.S.K.
What "Door" are you seeking? I pray you've already sought and found THE Door---the door to heaven: Jesus.
Have a wonderful week everyone! Thank you all so much for your thoughtful comments. . they've been such an encouragement to my heart, as always! :)
Love and prayers for all of you.
Heavenly Father, we thank You for always answering our prayers. . . You've said no good thing will You withhold from those who walk uprightly. Please enable us to let go and quit trying to walk uprightly in our own strength. . . but to just allow YOU to live and breathe through us. Touch others' lives through us this week, Father. . in a mighty way. Equip us with Your strength, Your power, Your wisdom, Your love and understanding, and enable us to be on guard, for our enemy seeks to devour us. We thank You for the privilege to A.S.K. You for whatever we need. . and that You have promised to meet our every need, by and through Christ Jesus. In His name we pray, Amen.